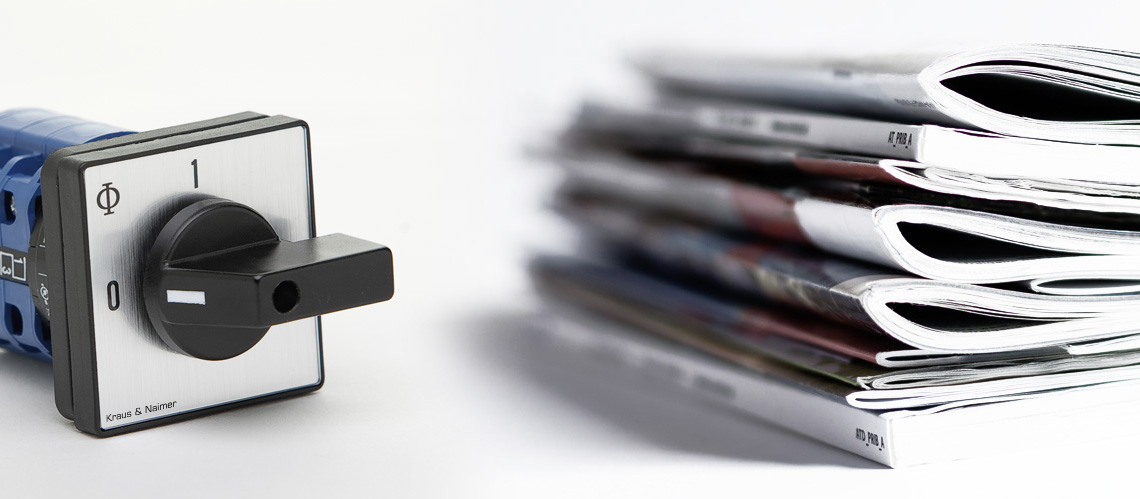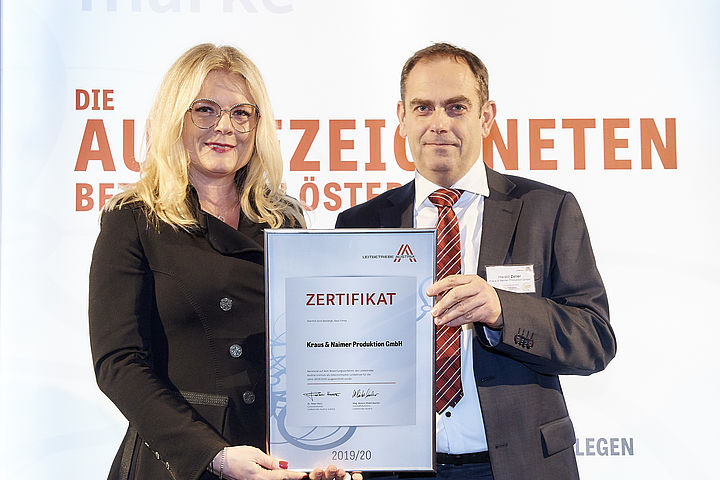 Kraus & Naimer:
Leading Company in the network
of exemplary companies.
The global company,headquartered in Vienna, is a new member of "Leitbetriebe Austria".
Vienna, 25.1.2019 – Kraus & Naimer was first certified as a lead company, by which makes it a member of a high level business network. The award went to Mag. Harald Zeller, CFO of the Kraus & Naimer Group in the festive atmosphere of the Belvedere Palace. Leitbetriebe Austria is an independent, cross-industry business network that is exemplary.
Photo 1 copyright by Sabine Klimpt
Photo 2 copyright by Sabine Klimpt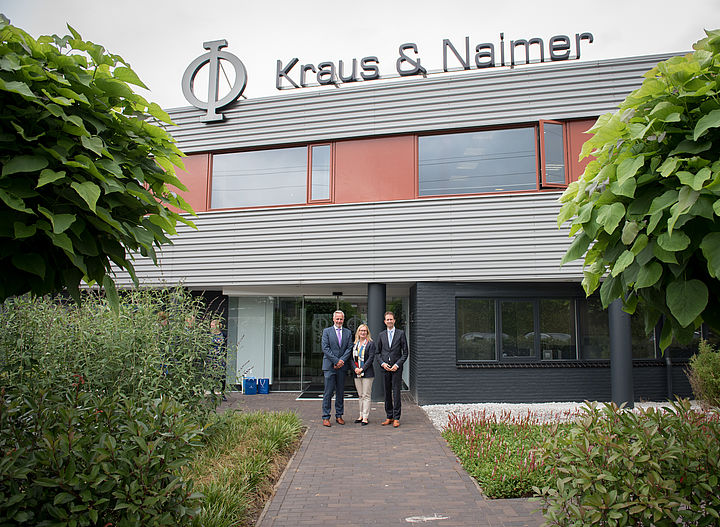 Kraus & Naimer: High-level visit by the Austrian diplomatic mission to the branch of Kraus & Naimer Netherlands.
Austrian companies are an important economic factor abroad.
Vienna (A) / Hengelo (NL), 25.07. 2018 - The Austrian ambassador Ges. Mag. Dr. Heidemaria Gürer in the Netherlands recently visited a Kraus & Naimer branch in Hengelo (NL) with a business delegation from the region to get to know Austria's business network in the country better. A visit that not only underscored the diplomatic relations between the countries but also allowed looking behind the scenes of a specialized world market leader.
Foto 1 Heidemaria Gürer, Eddy van Hiijum, BertKoershuis
Foto 2 Look behind the scenes
Foto 3 Delegation in front of company building, Kraus & Naimer Holland (Hengelo)
M.A. Karin Schneck
Communication Manager
Kraus & Naimer Produktion GmbH
Schumanngasse 31-39
1180 Vienna
T: +43 1 404 06 123
E: press-at(at)krausnaimer.com