Customized Switches
We are specialists with over 112 years of experience in manufacturing both standard and non-standard/customized switches. Besides standardized contact configurations, we offer our customers the opportunity to develop a contact configuration that meets their exact requirements. Configure your custom switch or contact your local Kraus & Naimer sales office.
Key Specifications/Special Features:
From 10 ampere to 2400 ampere rating

Suitable for AC switching, DC switching up on request

Extra accessories available such as key lock switch, padlockable handle, spring return switch, electro coil interlock, panel door clutch and enclosures, etc.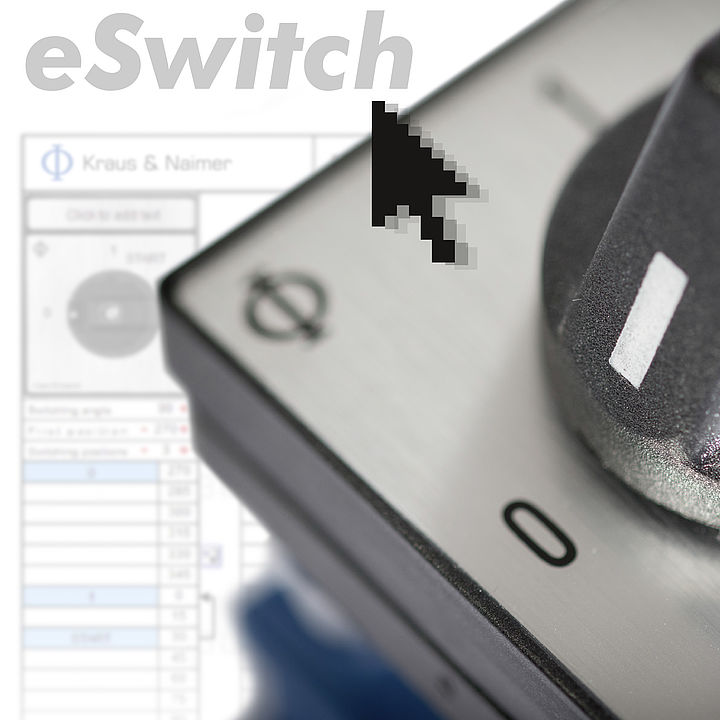 Configure your Switch!
eSwitch is a new way of configuring individual switching devices yourself and creating contact configurations online. To use the eSwitch, a one-time registration is necessary. After entering your data you can use the service immediately.
When creating a circuit diagram, the most important requirements are defined. We offer you the greatest possible flexibility to create contact configurations online.
When the diagram is ready, you can email it to sales for a non-binding quote. With the specified electrical and mechanical parameters and thanks to our expertise, a custom switch can be manufactured.
If you want to order the switch again, you can do it by using a reference number. This means that to obtain a quote you do not have to create a circuit diagram again.

The service is free of charge and it does not constitute an order. By using the service you agree to the general data protection regulations.
With Form:
Form for customized switch
Form for customized switch (sample)

Please send the completed form to:
info(at)kardeselektrik.com.tr