Control and Load Switches
Different contact designs, contact materials and terminals allow for their use as control switches, instrumentation switches and motor control switches. The stage is the basis for all switches and can be supplied with a maximum of two contacts.

> Control and Load Switches
The main switch is part of an electrical system and disconnects the electrical supply to all poles. Main switches can be manual or power-operated. The system can also be protected by being equipped with overcurrent and overvoltage or undervoltage releases.

> Main Switches
Maintenance Switches and Safety Switches
Maintenance and Safety Switches consist of switch disconnectors housed in high strength durable plastic enclosures, which are designed with extra space for easy wiring. The enclosures are totally insulated according to IEC 364-4-41, HD 384.4.41 S2 and VDE 0100-410. Each enclosure has either knock-outs for metric glands according to EN 50262 or metric threaded conduit entries on top and bottom. Safety switch interlocks with lid to prevent opening in 'ON' position are supplied with enclosures..

> Maintenance Switches and Safety Switches
We offer a large variety of optional extras as e.g. key-operators, padlockable handles, auxiliary contacts or enclosures. This allows us to meet the requirement of the world market.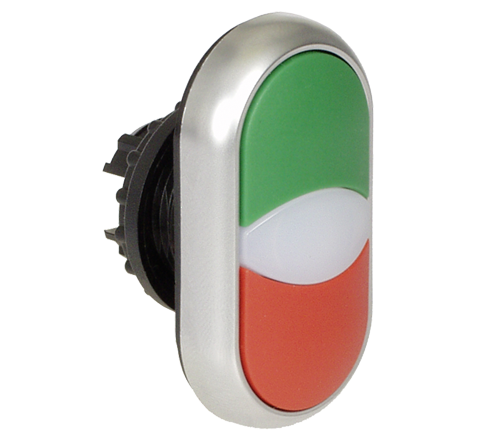 Push Buttons and Pilot Lights
The push buttons and pilot lights are designed for industrial applications. Whether they are installed in panels or control desks, the attractive and ergonomic design makes the push buttons and pilot lights the ideal solution in control circuits.

> Push Buttons and Pilot Lights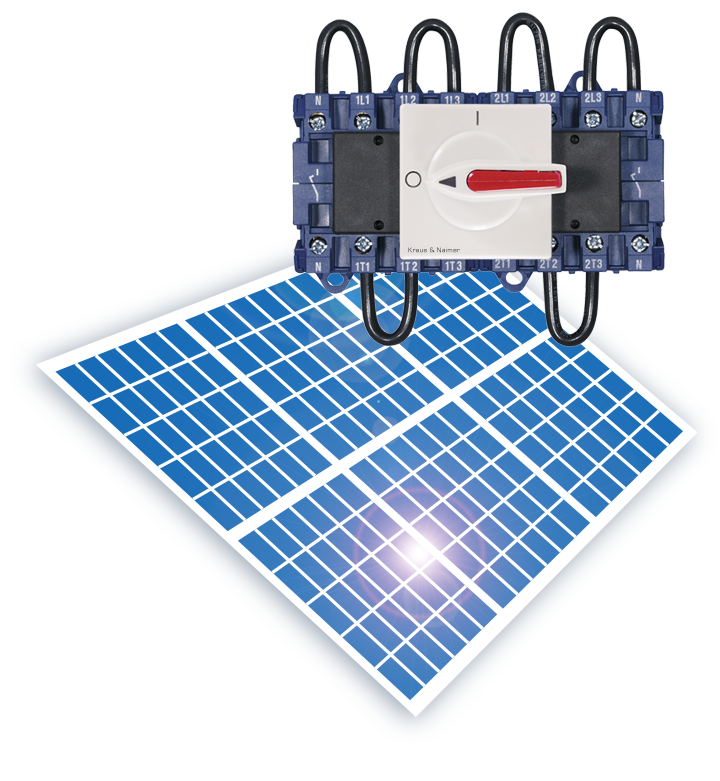 Photovoltaic Applications
A growing demand for DC switch disconnectors for photovoltaic power supply systems has motivated us to introduce a brand new range of disconnectors, specifically designed for this particular DC application.

> Photovoltaic Applications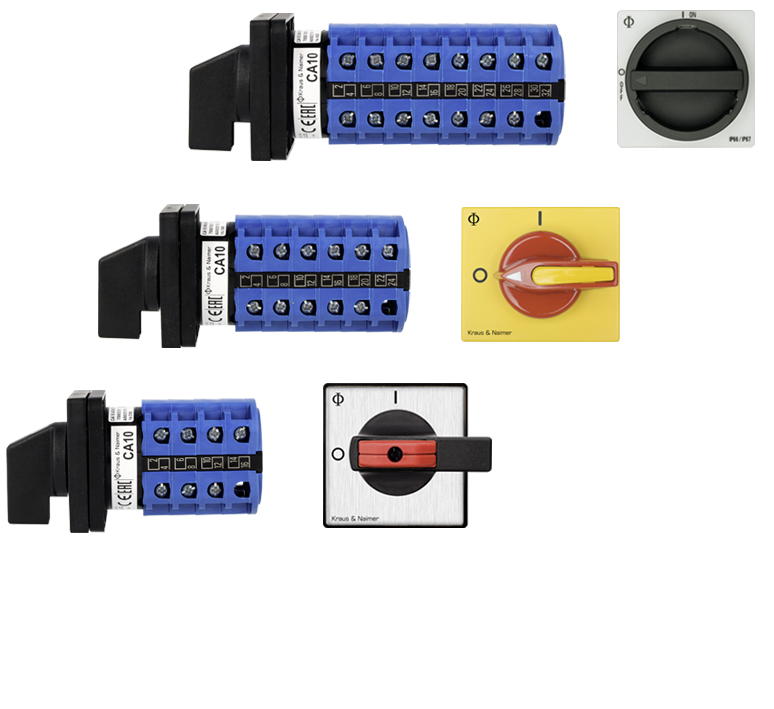 Beside standardized contact configurations, we also offer the opportunity to develop a contact configuration for exact customer requirements. It enables us to customize each switch for any specific demand with industrial processes as even for orders of a single switch.