New switch types with ring lug terminals : C26-6, C32-6 and C42-6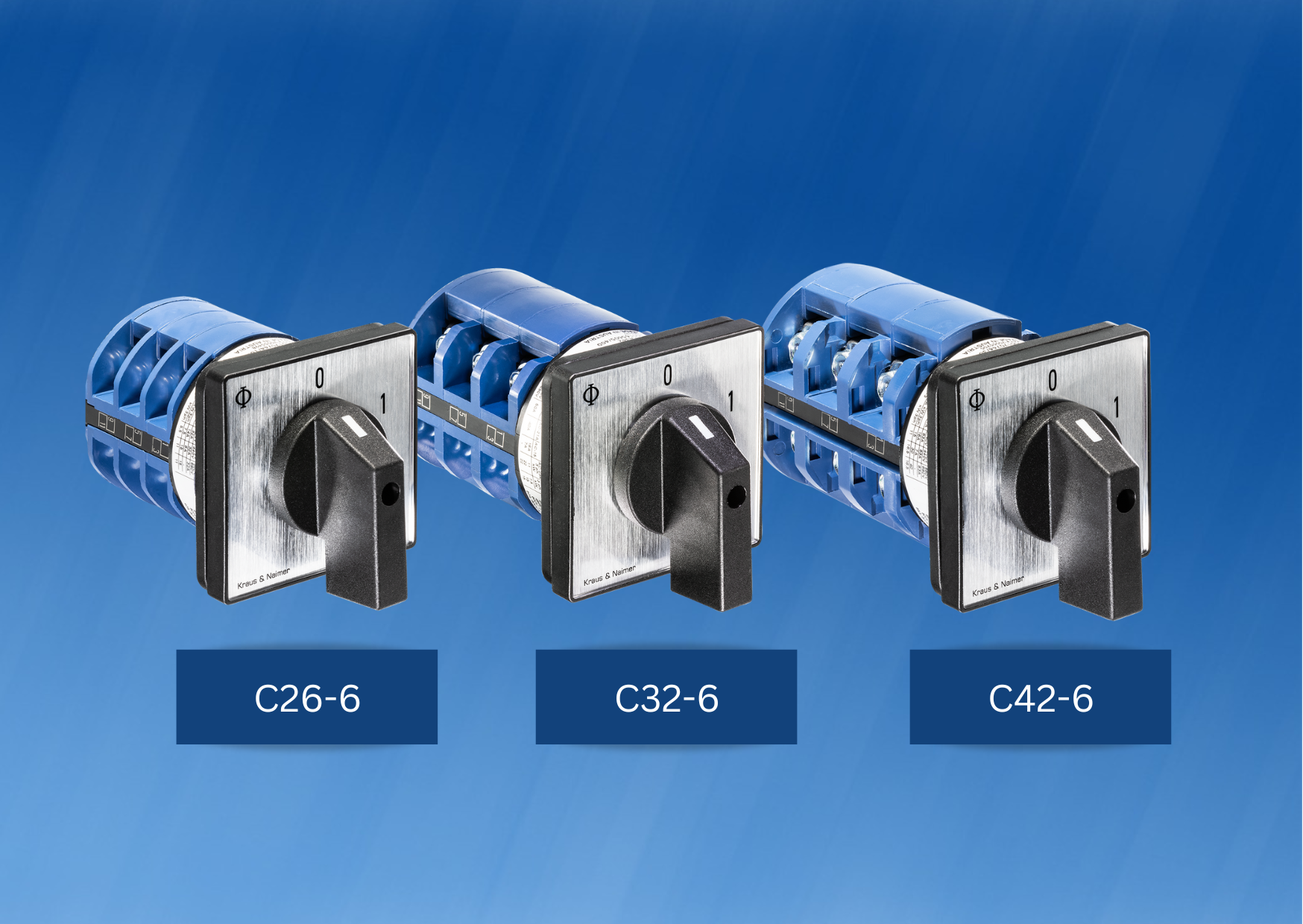 The new switch types are based on the cam switches C26, C32 and C42. The main difference lies in the terminal screws, which have a collar and teeth on the underside of the screw head. This design makes them ideal for fixing conductors with ring type lugs.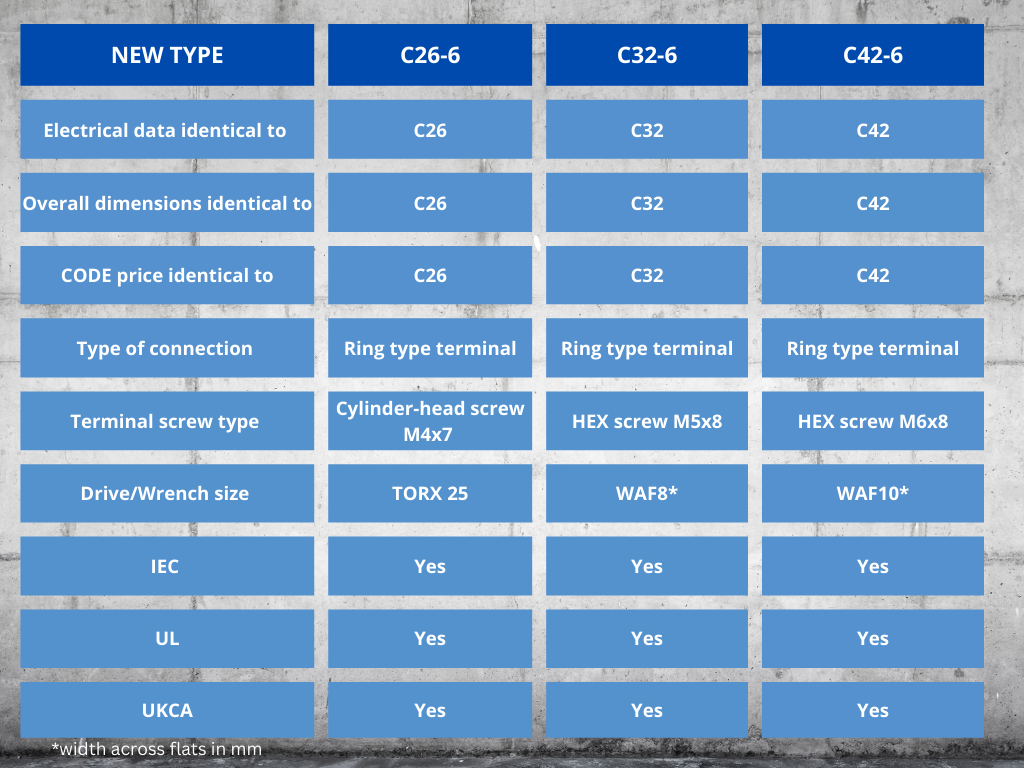 New Switch types complete the series
Kraus & Naimer is now offering cam switches with ring lug terminals in the range of 6A to 2000A nominal current.
The new switch types are priced identically to their basic types, standard contact developments will be added upon request.