New switch types with ring lug terminals : C26-6, C32-6 and C42-6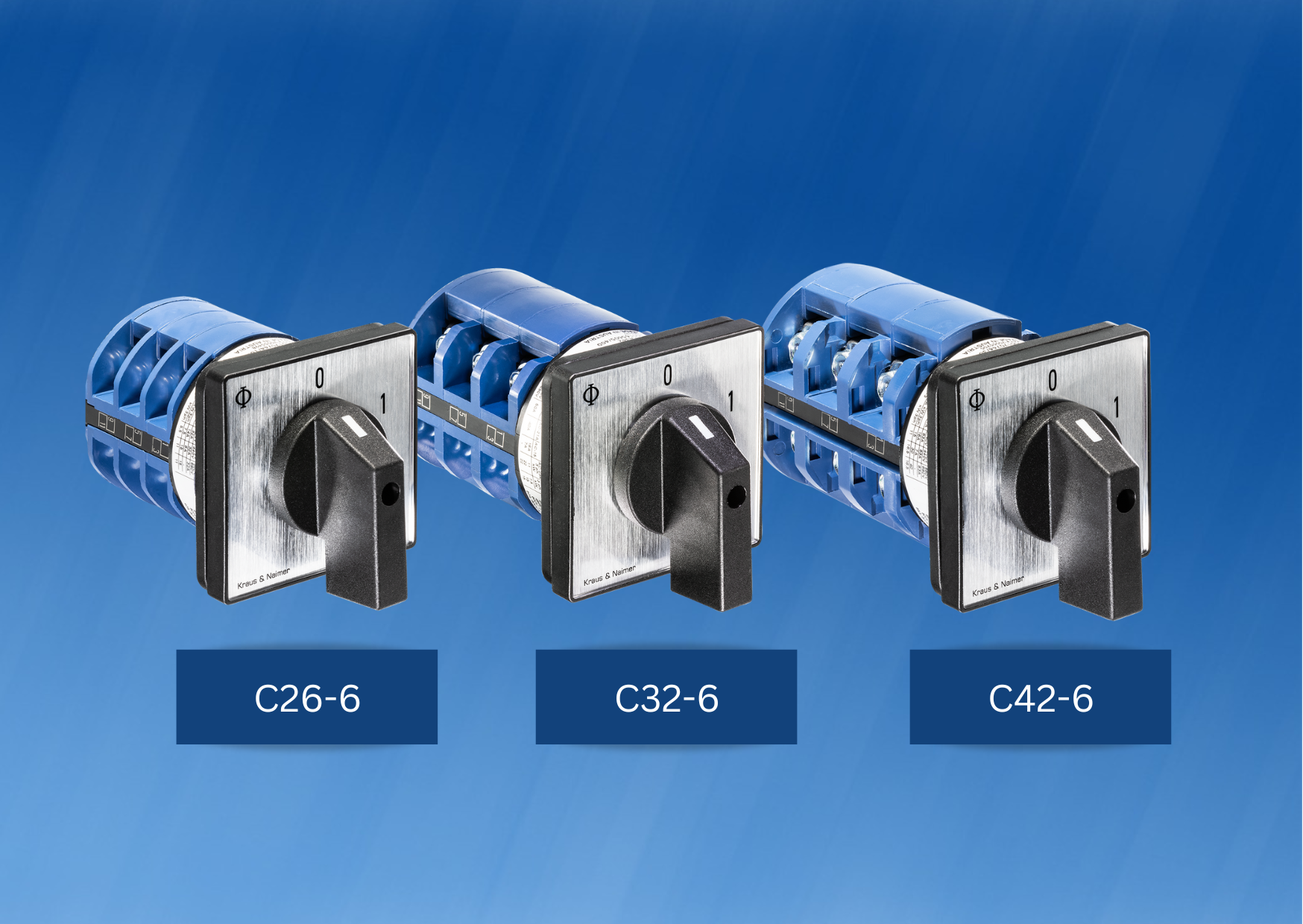 The cam switch series from Kraus & Naimer has been expanded to include three new variants with ring lug connections. This primarily takes into account the needs of the US and Japanese markets.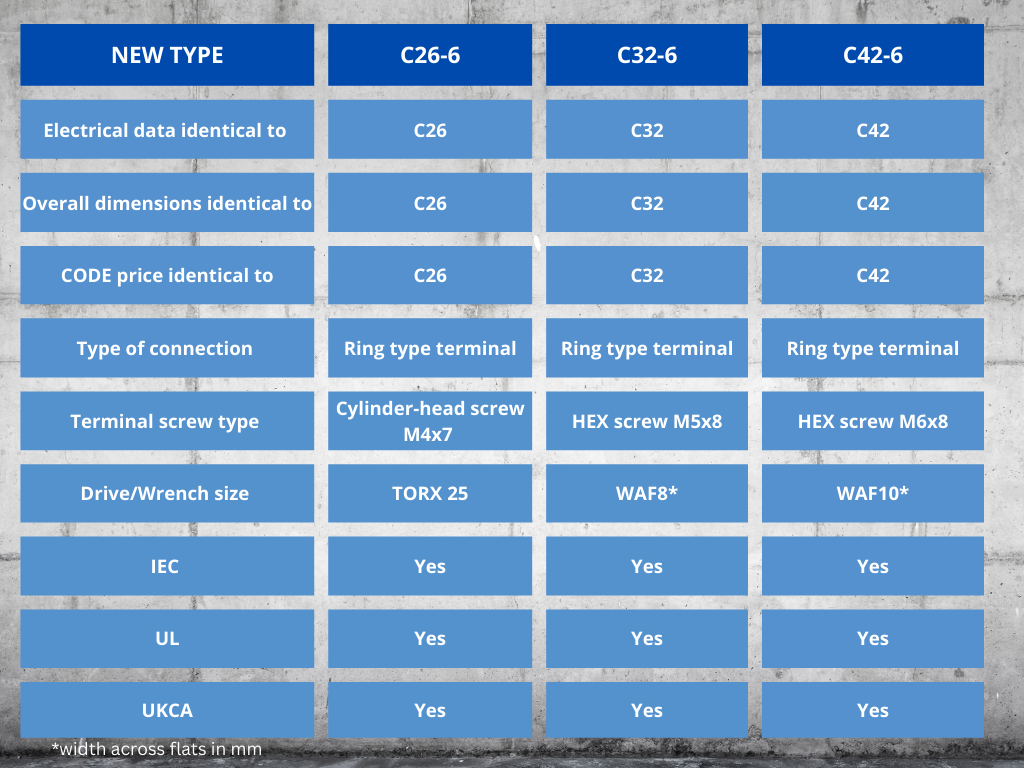 New Switch types complete the series
Kraus & Naimer is now offering cam switches with ring lug terminals in the range of 6A to 2000A nominal current.
The new switch types are priced identically to their basic types, standard contact developments will be added upon request.