Isolators for Hot Water Heaters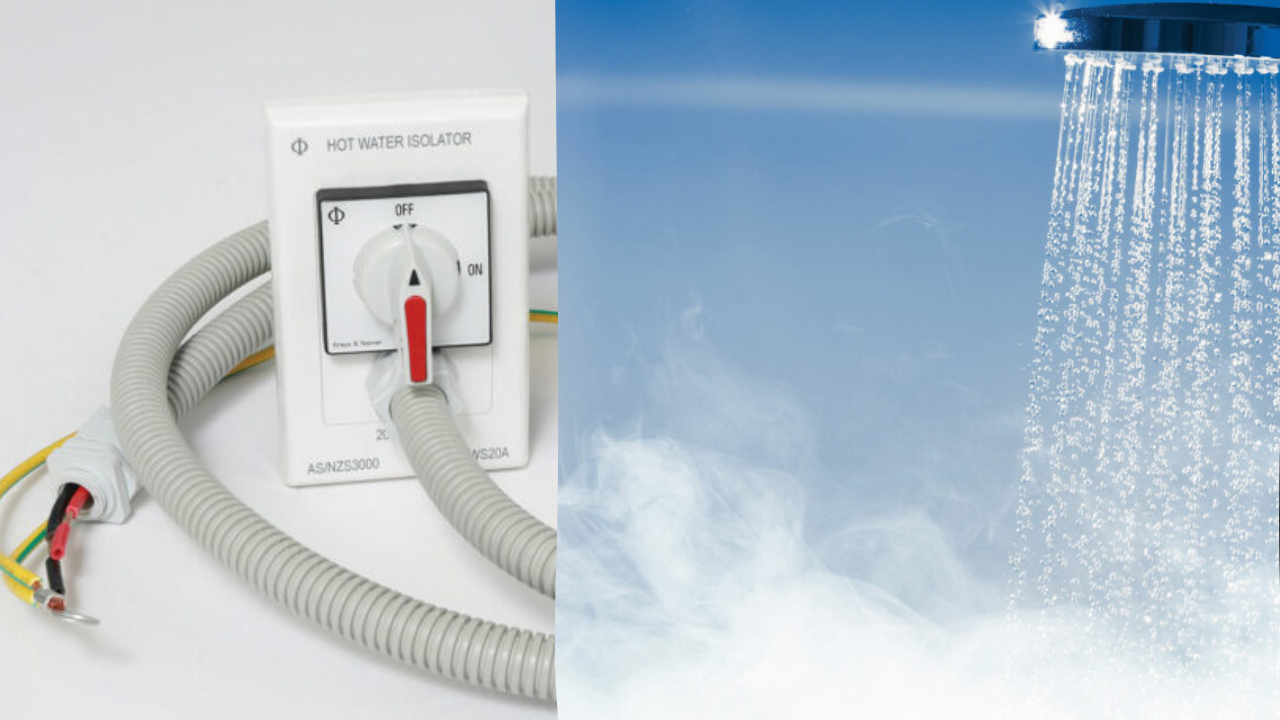 EnergySafety state, "Isolators Required for Hot Water Heaters"
As confirmed in a recently published article by the Principal Technical Advisor, EnergySafety, WorkSafe NZ, AS/NZS 3000:2007 a "true isolating switch" shall be installed for fixed-wired hot water heaters (Clause 4.8.2.3).
A "true isolating switch" is a Switch Disconnector (ON load isolator) as defined by AS/NZS 60947-3, the product standard for switches, and the definition and design features are listed below.
Definition of an ON Load Isolator – Switch Disconnector
A switch disconnector is capable of making and breaking load under normal and specified overload conditions, and mechanically capable of meeting the isolation requirements. Switch disconnectors are the practical and economical solution for installations such as hot water heaters as one device does both jobs – switching and isolation. Switch Disconnectors can be identified by the symbol shown in the Q&A section at the bottom, which is a combination of the switch and disconnector symbols.
Design Features – Isolating Function
Isolators (Switch Disconnectors and Disconnectors) shall be rated according to utilisation categories and further meet the stringent isolation functions listed below;
Only indicate OFF if all contacts are physically Open – 3F Handle Test
Clearly and reliably indicate the isolation position of the device; Note: the international symbols 'O' (OFF) and 'I' (ON) satisfy this requirement
Disconnect / Isolate all Active conductors
Are capable of withstanding an impulse voltage likely to occur at the point of installation
Are designed to prevent unintentional closure or operation by impact, vibration, bumping or brushing
Have the facility to be secured in the Open Position (lockable).
Note: It shall not be possible to secure the device in the Open position unless
all contacts are Open
Are clearly marked with the correct symbol as a Switch Disconnector or a Disconnector (OFF Load Isolator).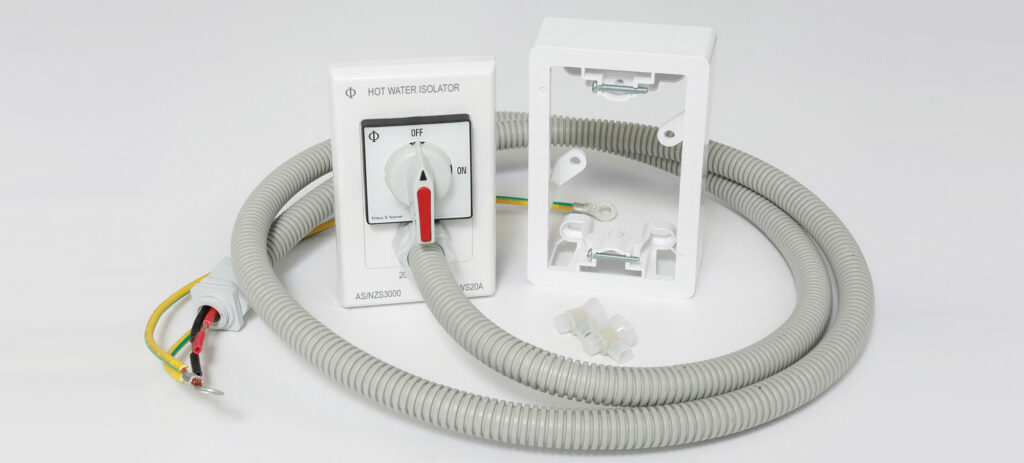 OFF Load Isolator – Disconnector
OFF load isolators (disconnectors) are a second product classification in AS/NZS 60947-3 and are rated to carry the specified current once the contacts are closed in the ON position, however are not rated to make and break the load. Other measures need to be taken to break the load before the Disconnector contacts open. The load is broken with additional equipment that is generally electrically interlocked to the disconnector. Disconnectors are economical and practical in high current applications, however generally uneconomical in low current applications such as water heaters. Disconnectors are identified with the symbol shown in the Q&A section on the opposite page. The third product classification in the standard is the Switch.
Switch
A switch can make, break and carry current according to specified utilisation categories and may have many contact configurations and positions. Examples are Man – OFF – Auto control switches, spring return switches, high current UPS by-pass switches, motor reversing switches. A switch does not have to comply with the isolation functions and can be identified by the symbol shown in the Q&A section on the opposite page.
Utilisation Categories
The utilisation categories are listed in the table below and relate to the type of load and peak currents. Water Heaters fall into utilisation category AC-21.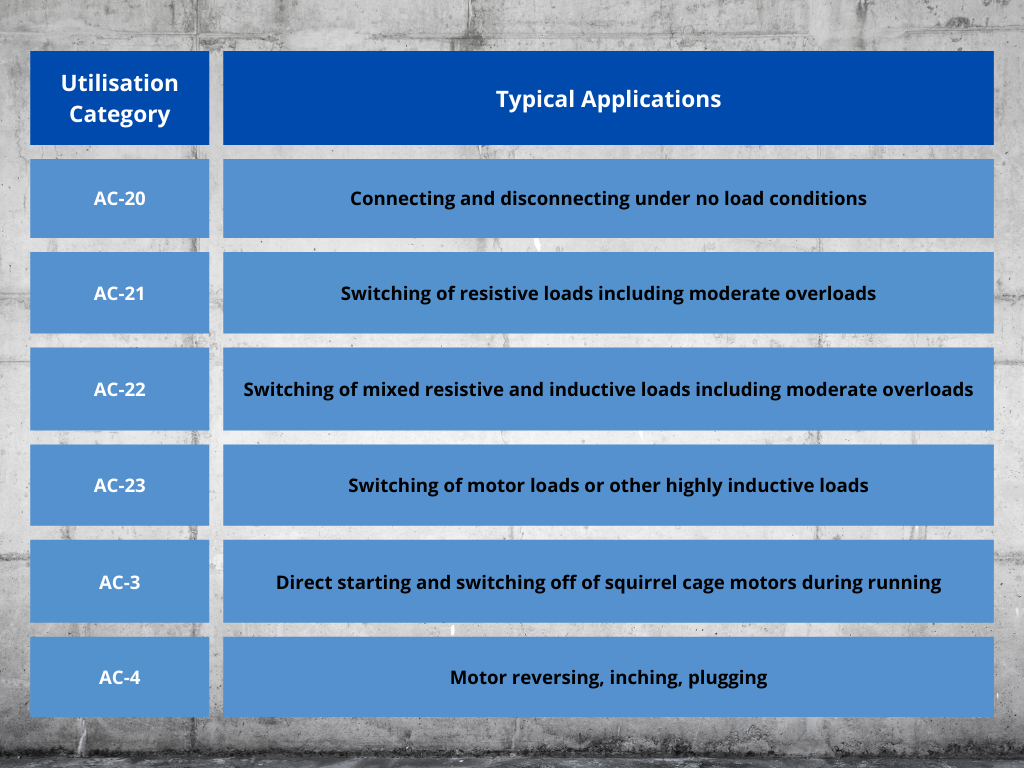 Capacity to Carry, Make and Break Full Load Current
If we refer back to the Principal Technical Advisor's comments
"I was reminded of the surprise you get when the power to the water heater comes back on by itself, with the help of the electricity supplier".
This scenario occurs when a switch indicates OFF, but the contacts remain closed (welded).

An Isolator can only be switched to OFF and padlocked if all the contacts are open. With 3x the normal force applied to the handle, it shall not indicate OFF; a padlock will not be able to be fitted; and it shall indicate ON when the handle is released if all contacts are not actually open.
Consequences of not installing a suitably rated switch can result in product failure and consequent inconvenience and damage.
EnergySafety remind us that hot water kits with a 'switch' may only be installed as a replacement and shall not be fitted in a new installation (refer Regulation 59 (3) of the Electricity Safety Regulations 2010).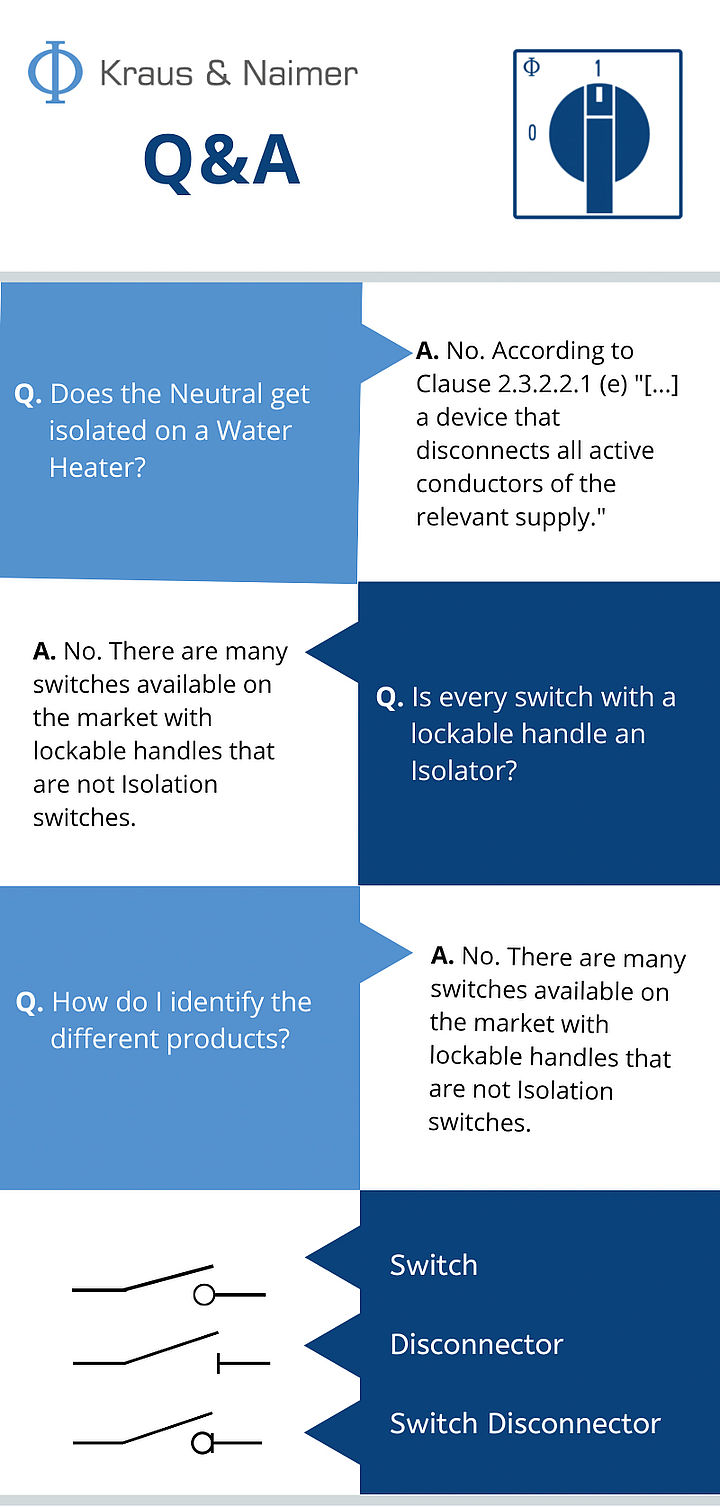 How to ensure your installation is compliant and you have installed an Isolation Switch suitable for a Water Heater.
The solution is to install a correctly rated Switch Disconnector (ON load isolator) from a reputable manufacturer adjacent to the Water Heater so that it is readily accessible.
For complete details and information on the requirements for Water Heater Isolation and product standard requirements for Isolation Switches please refer to AS/NZS 3000:2007 (incl A1 & A2) and AS/NZS 60947-3. Note: once cited AS/NZS 3000:2018 will mandate the Isolation switch be located adjacent to the water heater.
Have a look at our Hot Water Isolator Kits in our local catalogue 2021.
Related Articles
Isolator Selection Made Easy
Enclosure Selection for your Switchgear