Built for the future: the new headquarters in vienna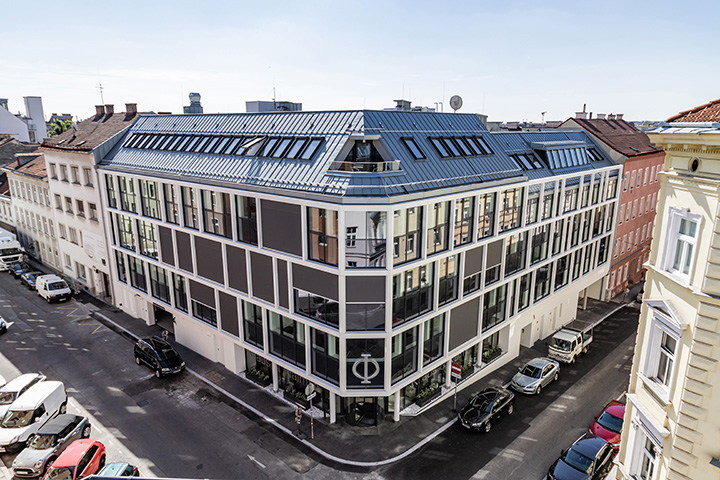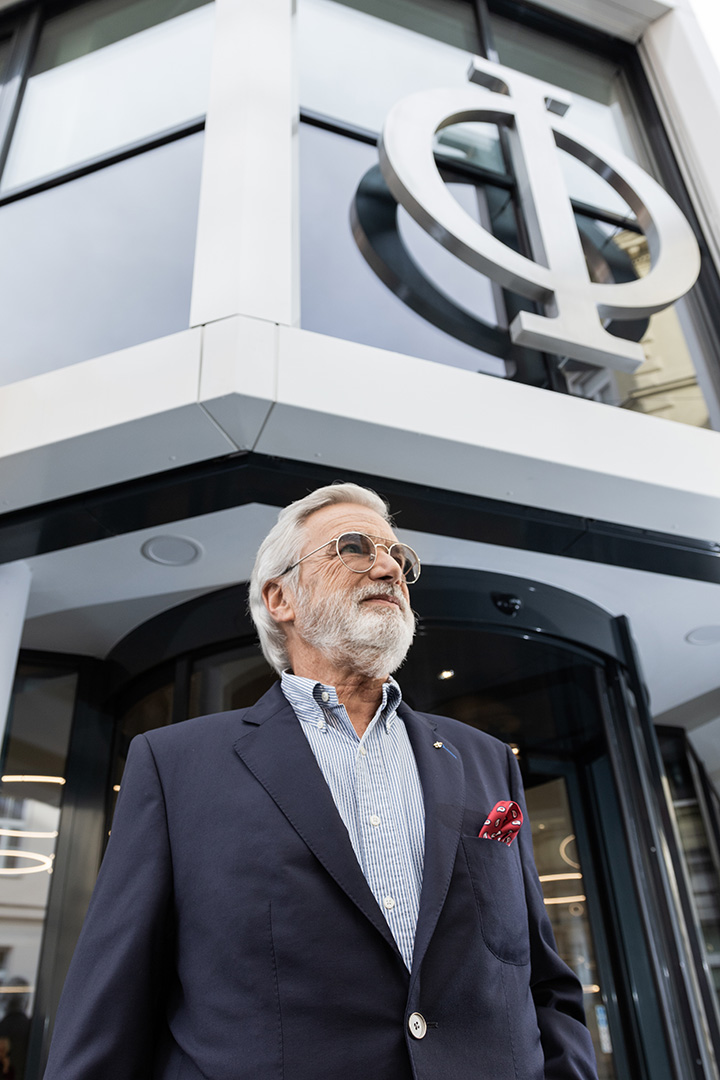 Since 1909, the headquarters of Kraus & Naimer is located in Schumanngasse. The new building has opened another chapter in the long history. After almost three years of construction, the office building was officially opened in September of 2019.
Open-plan offices in industrial design in the former factory in Vienna have now given way to modern premises.
The heart of the new building is also the canteen with terrace and garden access. "We took great care in planning and execution to create a pleasant and friendly atmosphere. It was intended to create an environment in which the employees would like to pursue their activities and find inspiration for new ideas" said Joachim Laurenz Naimer at the opening and handover to the staff at the end of 2019.
An insight into the office building can be found in the picture gallery.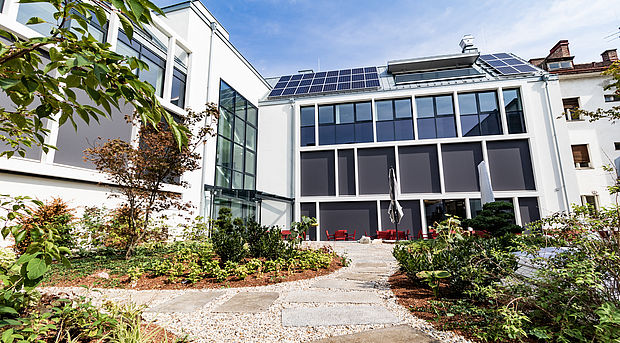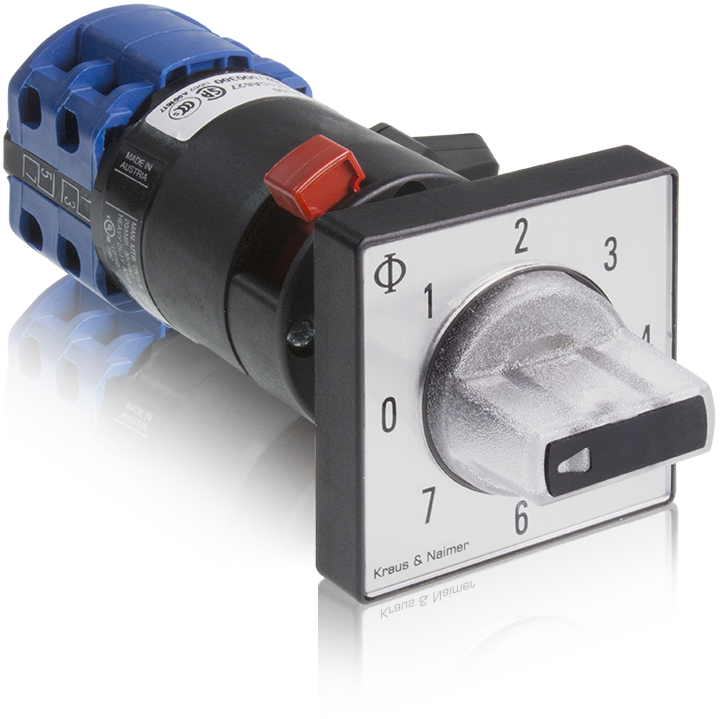 The new control and indicator device
Easy handling with single hole mounting
360° switching angle
IP42 dust- and waterproof
Exchangeable BA9s lamp (max. Ø10 mm)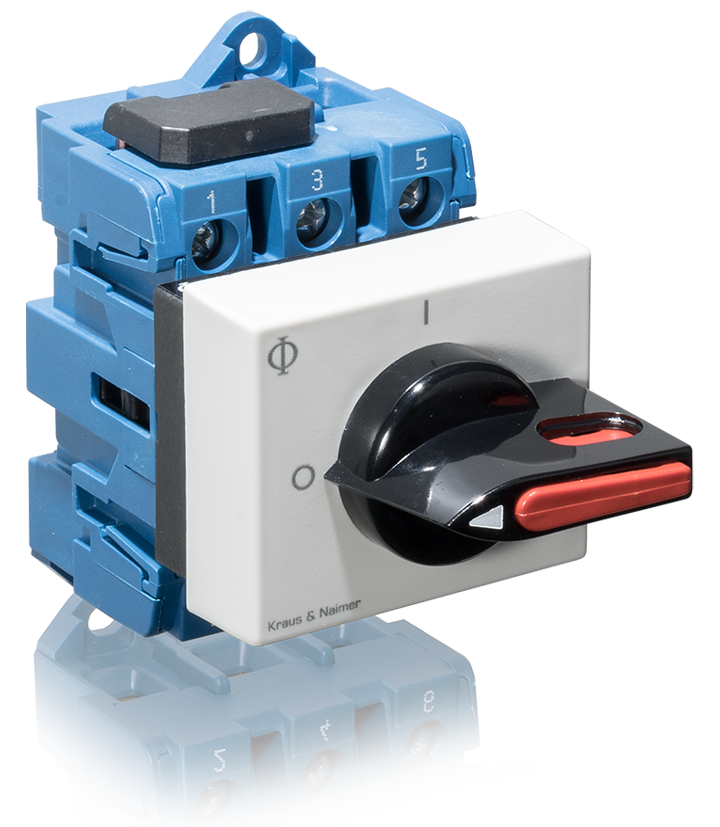 Reduced arcing time
Compact design
Not polarity sensitive
Up to 1000 V

The new KGD40 switch type has been developed as a DC switch for applications up to 50 A. The arcing time has been reduced to a few milliseconds using permanent magnets in the contact body. 2 magnets per pole are used to ensure polarity sensitivity is not an issue. Upon request the switch disconnectors are available with door clutch systems and padlock devices.

Datasheet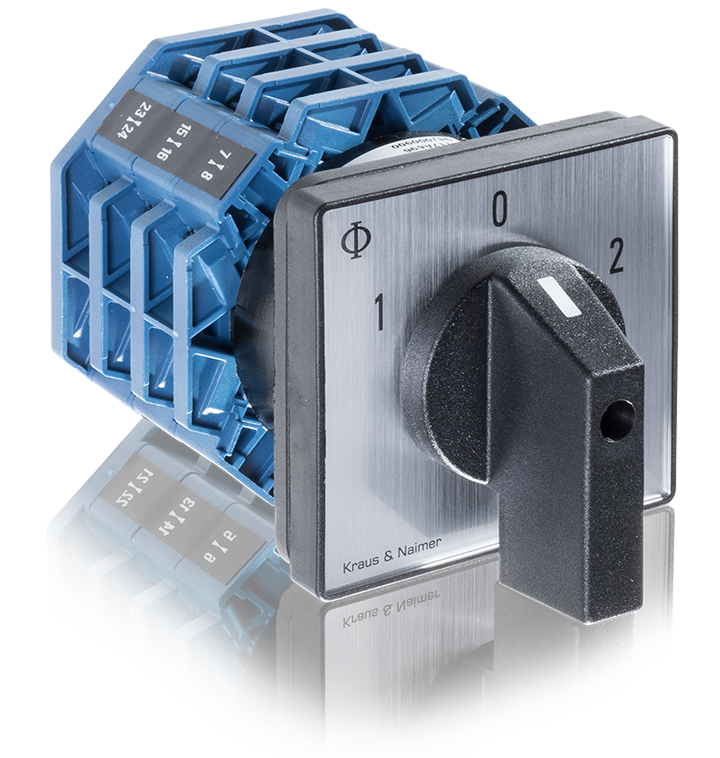 The A25-switch type has been designed for applications where available depths behind the mounting plates are limited and the switching programs require a large number of contacts.

Main features:
25 A switch with up to 48 contacts
Up to 24 switching positions
IP20 terminal protection cover available
Fast on lugs (A25-4)
Wide range of optional extras are available