Stainless steel enclosures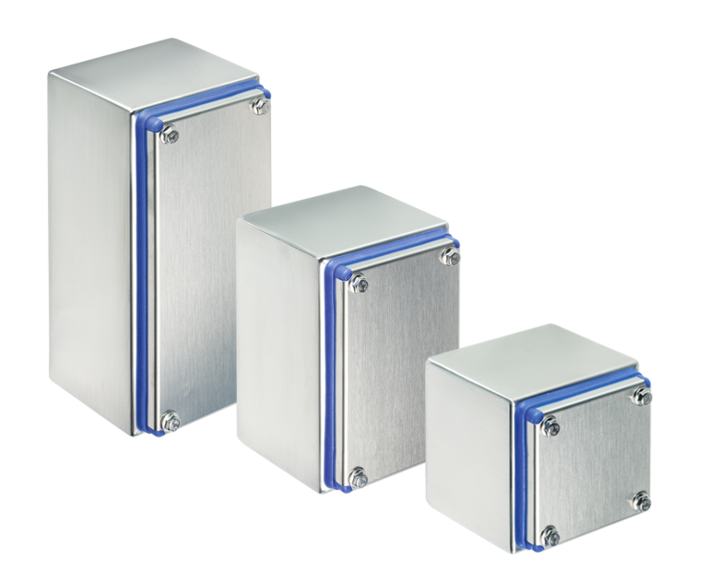 The enclosures are ideal for use in the chemical industry, food production or construction industry, as technical components in such industries are exposed to extremely harsh conditions such as dust, varnishes and solvents. The enclosures also have to adhere to very high hygiene standards.

Compact and functional design
The compact design and the protection class IP66 are what makes these stainless steel enclosures particularly suitable for an easy installation in tight spaces and under adverse environmental influences. The enclosure cover is tightened and sealed with silicone. The holes in the cover have a diameter of 22.5mm, thus providing a standardized installation.
Switch enclosures as well as distribution-board enclosures are available in various designs. Suitable mounting accessories ensure a quick and cost-saving installation. All enclosures comply with the EN 60529 and EN 62262 standards "Degrees of protection provided by enclosures for electrical equipment against external mechanical impacts".
In addition, the enclosures also comply with the CEI EN 62208 standard for empty enclosures for low-voltage switchgear and controlgear assemblies and they meet the FDA and UL standards.

Stainless steel enclosures