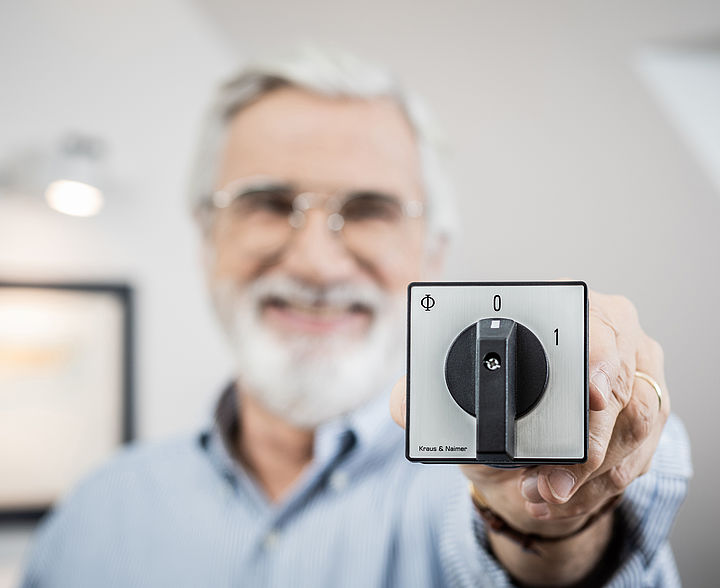 Welcome to Kraus & Naimer
We are the global market leader in cam switches specializing in industrial switches of all types. Designing, producing and supplying main switches, control and repair switches as well as switch disconnectors, we will find the ideal solution for almost every application. The flexible modular system allows us to produce individual, custom-made products with numerous extras such as locking devices, key switches, or auxiliary contacts.
All our products – be it standard switches or custom solutions – meet the required national and international regulations for the intended application.
switches produced annually